In May 2022, we announced new long-term goals for the UK Research Integrity Office following an in-depth strategic planning process that included consultation of our subscriber organisations and other service users. Our new strategy is based on insights gathered through that process, developments in the research integrity landscape and the changing needs of the research community.
Professor Sir Ian Boyd, Chair of UKRIO said: "UKRIO has achieved a great deal in recent years but there is always more to do to support good research practice and a healthy research culture. UKRIO is the principal expert source of best practice for UK research integrity and this new strategy sets out how we will continue to be a high-profile champion and critical friend of researchers and institutions, with a commitment to support continual improvement."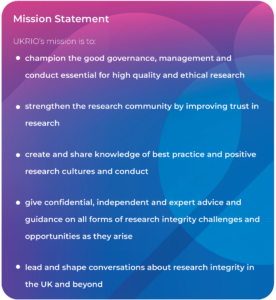 Building on UKRIO's considerable successes to date, this strategy sets out our vision and objectives for 2022-2025 to fulfil our charity's mission.
Our vision is that through our activities, the UK research community is supported to produce work of the highest integrity, quality and efficacy. We pursue our vision in three ways: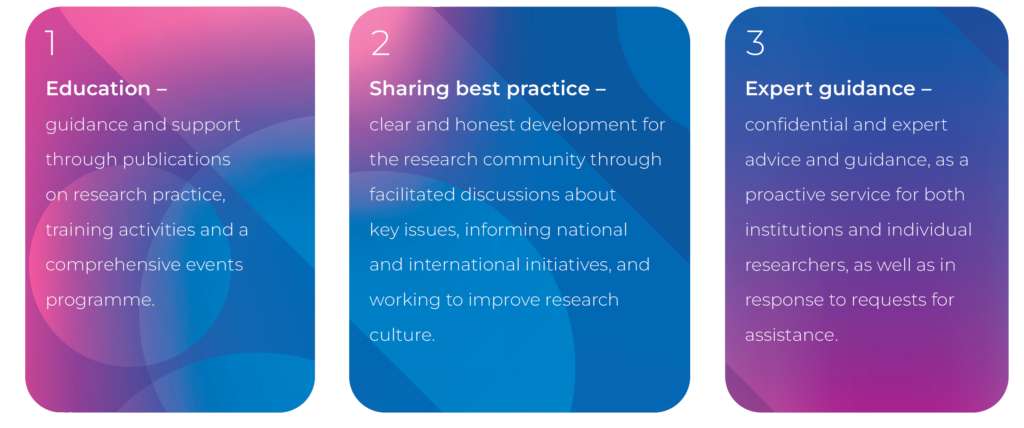 A PDF version of this news item is available here.