UKRIO Newsletter – Navigating the Evolving World of Research Integrity OUT NOW!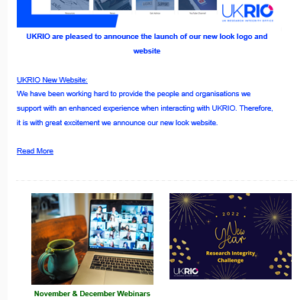 Our last newsletter for the year is OUT NOW!
Read all the latest updates and news from UKRIO & the Research Community.
If you would like to join our mailing list scroll to the bottom of the newsletter – then you you'll never miss any of our updates again!