Speak out for research integrity!
Call for speakers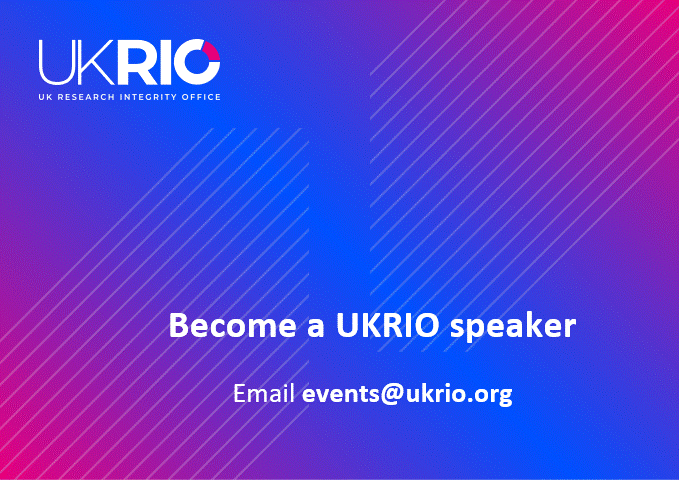 Are you knowledgeable about good research practice? Are you passionate about research integrity, research culture, research ethics, open research, or publication ethics? Would you like to speak in a webinar to share your perspective and insights with your peers?
Since 2020, we've been holding regular webinars focusing on various topics covering all research sectors. These online talks and panels aim to support researchers, institutions, and members of the public, including patients and research participants.
Let us know that you would like to speak in a webinar by contacting events@ukrio.org.
Follow us on Twitter and LinkedIn and the hashtag #UKRIOevents for news on future webinars.