UKRIO is holding bi-monthly webinars on research integrity and related issues. Speakers from UKRIO and invited experts will explore topics such as publication ethics and authorship; research data; implementation of the Concordat to Support Research Integrity; research ethics; consent in research; and research integrity training.
Our webinars are open to all and are free to attend. Dates and topics for future webinars will be announced periodically. For further information on these free events, please check this page regularly.
UKRIO Research Integrity Webinar:
Join our webinars in the increasingly popular online event series from UKRIO on research integrity and related issues! The next webinar in the series of bi-monthly sessions will be a joint venture with EASE (The European Association of Science Editors)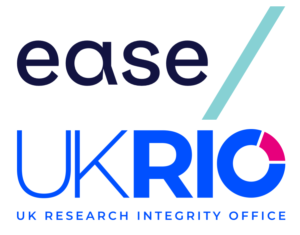 Wednesday, 21 September 2022, 2pm-3.30pm (UK time)
How can peer review support research integrity?
EASE and UKRIO join forces to host a panel discussion for Peer Review Week 2022.
Over the last few years there has been increasing attention on research integrity, and on the need to develop best practices and incentive structures that encourage and support integrity in research. Through its important role to evaluate and vet research works prior to their publication, peer review is one of the steps that can support awareness of research best practices and compliance with integrity requirements.
Peer review plays an important role in researcher education, for example by fostering use and compliance with reporting guidelines. Peer review can also identify ethical concerns about the design, completion or communication of research. But can we expect peer review to detect all possible deviations from rigorous research practices? Where does peer review fit within broader steps by different stakeholders to drive integrity in research?
In this session, speakers bringing the perspective of journals, researchers and institutions will share their experience handling integrity cases and discuss the role of peer review in driving integrity and trust in research.
This event is free and open to all.
Matt Hodgkinson will chair the webinar with contributions on the panel from:
Gowri Gopalakrishna, Amsterdam University Medical Center
John Carlisle, 'Data detective' and NHS anaesthetist, Torquay
Magdalena Morawska, Research Policy and Governance Officer, UCL
Caroline Porter, SAGE Publishing
Book your free online place here.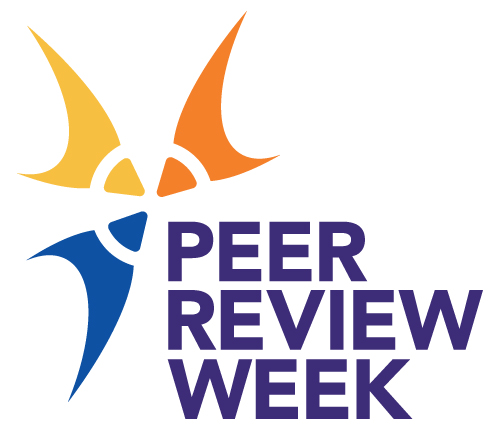 This event is part of Peer Review Week (PRW) 2022, September 19-23. This year's theme is "Research Integrity: Creating and supporting trust in research."
Past webinars videos and slides
We have been holding our research integrity webinars since May 2020. To see videos and presentation slides from previous webinars, click here.
New videos and slides are added regularly, so do check back for updates.
Terms and conditions for UKRIO event bookings can be found here.